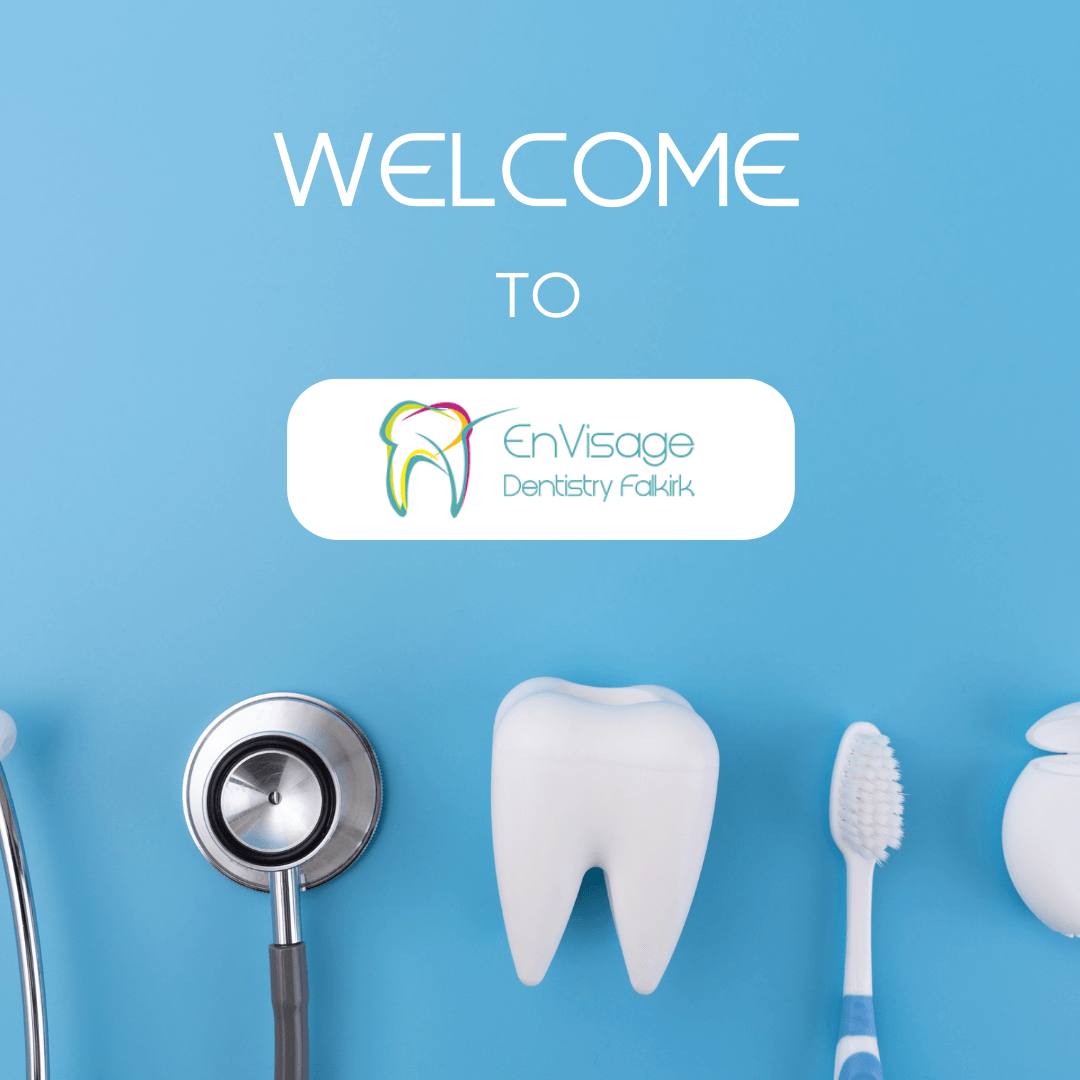 Hello and warm welcome to EnVisage Dentistry Falkirk's new website and our first-ever blog post!
At EnVisage Falkirk, our unwavering commitment is to provide an exceptional experience for our patients. We strive to foster long-term relationships with each patient, and want the community we have created to feel involved in our achievements, updates and decisions.
By creating a blog and enhancing the accessibility of our website, we aim to establish an additional line of communication between our practice and both current and prospective patients. Here you will find news about our dental practice, including news updates, healthcare insights, and expert dental advice. So please stay tuned and we hope you enjoy the content we have prepared for you.
As a family dental practice, we take pride in offering a comprehensive range of services, including both NHS and private dentistry. From general dentistry to cosmetic treatments, hygiene services, and even facial aesthetics, we are committed to delivering high-quality services to all of our patients.
We are very excited about our new updates, and we hope you share our enthusiasm. We hope our new website has everything you need to fulfil your needs and address any queries you may have. Should you require any further information, please feel free to contact us via our practice email, our social media channels on Instagram and Facebook, or simply give us a call at 01324 624630.
You can easily find us in the heart of Falkirk town centre, just a short walk along Cow Wynd from the High Street in Falkirk, with convenient bus links and train links nearby.
We are committed to ensuring patients in Falkirk and the surrounding areas receive the best dental healthcare possible.
We are a modern-surgery practice with a dedicated team of professionals including a highly experienced Dental Associate, Dr. Andrew Davidson.
If you are scared or nervous about visiting the dentist, then do not worry, Andrew's relaxed and calming manner puts even the most nervous of patients at ease, and our team will do everything they can to ensure you have the best experience at our practice.
We try to make our dentistry as patient-centred as possible by listening to our patients and understanding their wants and needs. Any problems or worries will be discussed at the initial examination appointment. 
We have plentiful supplies of PPE, with maximum surgery air extraction/ventilation installed to guarantee our patients' and team's safety.
We are passionate about helping our patients achieve their dream smiles. If you would like to find out more about any of our treatments or to register call our practice on 01324 624630, or get in touch via our contact us page.